How 6 Star Hot Water & Plumbing can help you
Our products and services help home owners to save money and they help them to look after the environment at the same time. We provide a service to home owners that is reliable, helps to save them money, helps to make them feel good about their efforts to look after the environment. Lastly, we try to make them feel that they have received good value for their money.
We can help home owners 24 hours a day 7 days a week for 365 days of the year. if it is an emergency we can help home owners 24 hours a day 7 days a week for 365 days of the year. If you have a plumbing emergency we can respond within 1 hour.
We can save home owners thousands on the cost of installing solar hot water systems and heat pumps
We can provide home owners with Australia's best 5 star gas hot water systems with 12 year cylinder warranty from as little as $2200.00, supplied and installed
We can save home owners thousands on blocked drains and plumbing repairs by providing them with expert advice based on years of experience.
We can provide home owners with a guarantee of honest service and advice, good workmanship, reliability, experience; convenience and a reliable warranty and product back up.
We can provide our customers with the satisfaction and guarantee that they have received good value for money.
You can get a quote on line or speak to a
qualified tradesman now by calling 0448 844 911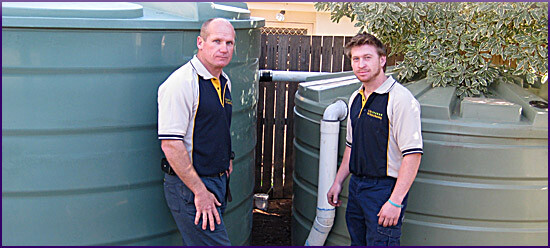 Robert Edwards
Robert Edwards, is a member of Master Plumbers ACT. He is the owner of 6 Star Hot Water & Plumbing Canberra and began his hot water system training in Goulbourn and Jindabyne in the mid 1980's. Robert is one of only a small number of Canberra plumbers to attend the hot water institute at Moss Vale. Because of his time in the plumbing industry and the region he knows what systems are best suited to our extreme winter and summer temperatures.
Robert takes the time to keep up with technical developments in solar, gas and electric hot water systems. Robert keeps up with the trends in hot water systems. However, don't be surprised if Robert is willing to buck those trends.
This is because Robert and his team are real plumbers with real hot water experience. They are not like the majority of hot water companies that are tied to particular brands. Unlike the others, Robert does not employ salespeople to push any brands. This means you will get a system that is suited to your needs not to their sales targets.
Robert has changed his preferred brands and models many times over the years. These changes are based on things such as the quality of the build and reliability, the quality of the warranty service, the suitability to our region, the efficiency of each system and value for money. Because Robert is not tied to any one brand, manufacture or supplier, when you call Robert for a recommendation he and his team will choose a hot water system that is most suited to your particular situation.
However, be assured because 6 Star Hot Water and Plumbing buys so many hot water systems they have amongst the best hot water system buying power in Canberra.
If you need a hot water system call Robert and his team for recommendations and expert advice based on real experience
by Robert Edwards | Google Plus Profile
To make Google searches easier for our customers, 6 Star Hot Water & Plumbing, Canberra Solar Hot Water Repairs, Canberra Water Leak Locating & Detection Service and Canberra Hot Water Repairs are all owned and operated by Robert and Sally Edwards under the ABN 71 318 357 743.