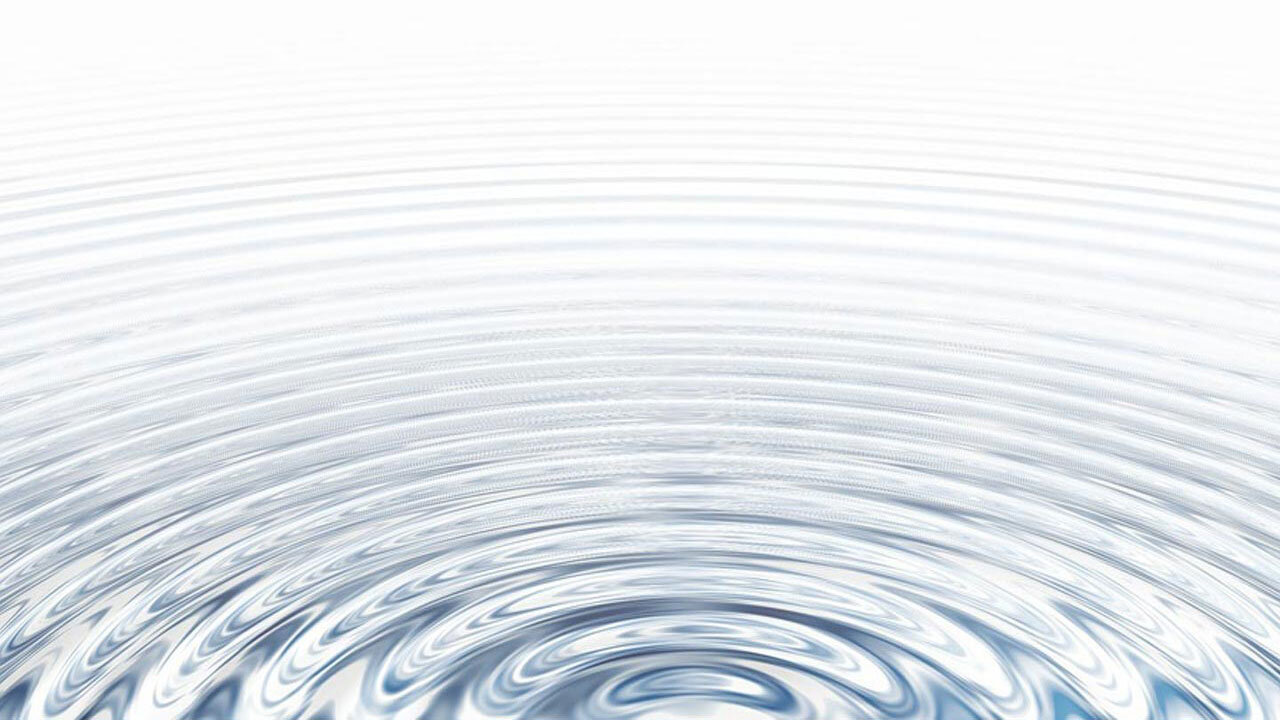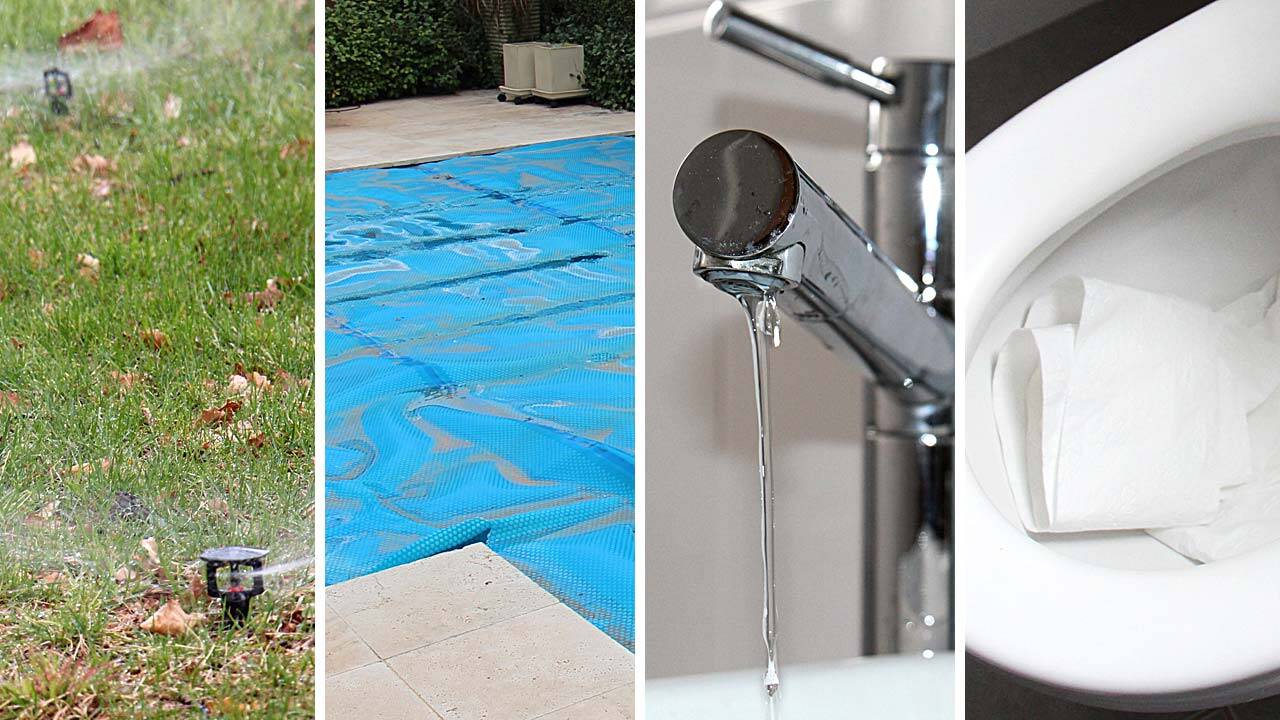 Canberra Plumber who offers a No Charge for No result for Sewer Drain Cleaning
How 6 Star Hot Water and Plumbing helps you
6 Star Hot Water, Drainage and Plumbing can save you thousands on your hot water and plumbing bills – not to mention water bills.
6 Star Hot Water and Plumbing can also help you reduce your household green house emissions by as much as 20% overnight.
Did you know?
In Canberra it's estimated that just over half of total household water could be recycled as greywater, saving potentially hundreds of litres of water per day.
Plumbing, drainage and hot water systems usually represents 15% of your buildings value. Therefore, you should only trust your plumbing, drainage and hot water systems to plumbers and hot water specialists who know what they are doing.
In Canberra water tanks can capture half of the total water required for an average house.
In Canberra, Solar hot water systems can save up to 20% of a households normal greenhouse gas emissions.
Our Plumbing Services
We can help you access thousands in government solar rebates.
We can help you slash your water and power bills by installing a grey water system or rain water tank and rainwater harvesting system.
We can unblock almost any sewerage drain and help you save thousands on drain dig ups.
We can be there to help you with all your hot water system, plumbing and drainage needs within one hour guaranteed.
We Offer Services that are
Affordable
Reliable
Neat and Tidy
Experienced
Professional
Efficient
Courteous
On Time
Professional Water Leak Detection Service
Do You Have a High Water Bill and think that it is wrong?
---
Our Professional Plumbing Services in Canberra
We have the knowledge, skills and experience to cover a wide range of solutions for all plumbing issues

Hot Water Specialists
Expert advice about choosing a hot water system that best suits your needs and save energy and installation costs.

Blocked Drains
Blocked drains can be caused by a wide range of reasons that often need professionals to deal with in order to avoid further damage.

Water Leak Detection
If your'e wasting money on water bills from water loss we can help you find the water leaks fast and efficiently

Grey Water Systems
Most Grey water systems need to be installed by licensed plumber in order to be Council or government approved.
You can help us donate to The Smith Family
We are aiming to donate $5000.00 to The Smith Family by Christmas. You can help, and it won't cost you a cent.
Contact Us today to get immediate reliable assistance
We have a team ready to be at your location within an hour
Business Hours:
Monday - Friday: 7:00am - 6:00pm
Saturday: 8:00am - 12:00pm
Hi Robert Will do. I'll let you know what happens. And many thanks for your prompt and highly-professional workmanship. Regards Nick

prompt and highly-professional workmanship

Hi Robert, Just a quick note to say I have paid the invoice for this electric hot water system installation job today - please don't hesitate to say if the payment doesn't show up for any reason - and a huge thank you for working in with us on this. Your guys on the job could not have been better - from the courtesy of a phone call as they were arriving through to their great efforts to make sure there was no mess from their work - very professional and very much appreciated. Thanks again for the hot water system and removing the old hot water tank. For better or worse, you will be my first point of call from here on in for any plumbing work in Canberra! Kind regards John M Adams

very professional and very much appreciated

Thank you Robert for your prompt and efficient service. Cheers Reay Sampson

prompt and efficient service

Robert thank you so much for organising the toilet installation today. I've had some rotten dealings with various businesses while fixing the problems with the house, but every time I deal with your plumbers it's seamless, you always respond and your plumbers are always on time, and courteous and professional. I tell everyone in Canberra to use 6 Star hot water and plumbing because of your excellent plumbing service. Have a wonderful Christmas! Gen

every time I deal with your plumbers it's seamless

Hi Rob, I was going to email you this morning actually to let you know we are very happy with the new hot water system and wanted to let you know the service both you and your team provided were excellent. We will certainly recommend you to others. Thanks for fixing the tap as well! We will fix up the invoice today. Cheers, Jake

very happy with the new hot water system

Thanks, Rob Your guys did a fantastic job in the replacement of my failed hot water heater at 9 Oxley St Griffith, in a tight and awkward situation. They were totally professional, skilled, polite and friendly, and everything is working fine now - please give them my thanks! This is the second time I have used your company, and I'm glad I still had your fridge magnet from the last time, when I needed a leak fixed. I would recommend your company to anybody. Cheers Ron 30/5/2013

Your guys did a fantastic job

Hi Rob, just wanted to say thanks for the prompt, efficient and friendly service we experienced today from your plumber. He's done a great job working around a houseful of small children, and left a clean and tidy work site behind. Congratulations on having such well-trained staff. We'll transfer the payment through via internet banking this evening. Cheers, Elly

prompt, efficient and friendly service

Hi Robert, My name is Diane Martin from near Hall/Murrumbateman, and we spoke shortly before you headed off for your Vietnam holiday. Hope it was a great one. This is a quick and much belated note to say what a terrific job Mitchell did in your absence. He was straightforward, encouraging, arrived on time, and delivered what he promised. What more could a girl with a crook septic want? His persistance and skill identified a problem that had been plaguing us for nearly a year, and he succeeded where all others failed. So I am one very happy customer who has been consistently recommending your company to anyone I can. So I thought you should know. Whether you pat the man on the back or give him a pay rise, accept my testimonial that he is a skilled tradesperson and a man of his word. Yours sincerely, Diane Martin

arrived on time, and delivered what he promised

Thank you to Rob, Mitch and Michael of Six Star Hot Water & Plumbing I had a Solar Hot Water System (which is Gas Boosted) installed 7 years ago by a perceived professional business here in Canberra. However the hot water in winter has never really been hot, just warmish hot. I was lead to believe by the installer that the hot water temperature was as good as the system can get. After several attempts to get the installer back to improve the situation I thought that there were no solutions in sight. I am now grateful to Six Star Hot Water and Plumbing that a solution has been found and applied. Rob quickly found several major problems within the system that all contributed to the lack of hot water. I now have consistent hot water in both bathrooms keeping everyone living here happy to enjoy a hot shower after a day at work, especially in winter time. With gratitude and thanks Gavin Gilmour

consistent hot water

Hi Rob, Just letting you know that payment has been made for invoice number xxx. Thanks for your prompt excellent service. We were looking for a good plumber and now it looks like we have found one 🙂 P.S. Vin has excellent customer service and his thoroughness in checking the pipe pressure has saved us trouble down the track a really good tradesman so thanks again for your excellent service and thanks for putting your magnet in our mail box so we could find you. Regards, Julie Lyons and Michael Jard

Thanks for your prompt excellent service

Hello Robert, Many thanks for making a prompt visit to the house and providing the quotes for the heat pump and evacuated tubes. You are the only person I have dealt with in Canberra in the last ten years to - Provide quotes quickly and with relevant detail. Follow up on a quote. I'll be in touch before the end of next week with a final decision. Again, many thanks. Ross Parkes

Provide quotes quickly and with relevant detail

Hello Rob I would like to let you know that I was very pleased with the Plumbing work carried out at my home. The young man you sent knew what he was doing and went through all the steps to eliminate possibilites of problems that I had with my leaking bathroom. He was courteous and included me in trying to establish what could have caused leaking in my bathroom. As it turned out it was a simply plumbing problem, easily fixed. If and when I require a plumber, I will definitely call on 6 Star Hot Water & Plumbing Services as they looked after me and I would not hesitate to recommend your firm to my family and friends. Thank you again for your assistance Yours sincerely, Regards Helen, Queanbeyan

I would not hesitate to recommend your firm

Hi, That's a relief! Thanks very much for your prompt reply. I look forward to making any calls to your business when needed as your service is excellent. Regards, Georgina Williams

Thanks very much for your prompt reply

We are extremely happy with our new hot water service! Thank you to you and your team for such a prompt, efficient and tidy service! Kind regards Carol Dale

prompt, efficient and tidy service

To whom it may concern Robert Edwards has undertaken the plumbing maintenance work for Rural Press at its Canberra Times site in the ACT…………. When printing a major newspaper we have to work to very strict safety and time limitations. Robert and his staff have always managed to work within those limitations without incidence. They have always arrived when they said they would and have always been tidy and safety conscious. As senior engineer at the Canberra Times site I have no hesitation in recommending Roberts' team to any one who requires plumbing services. Frank Rombouts Maintenance Manager Canberra Times

They have always arrived when they said they would

Hi Mitch and Vin Just wanted to pass on the feedback we received from the tenant (Emma) at xx Webster Street, Hughes, for the great work you guys did..... "Mitch and Vin from 6 Star Hot Water and Plumbing came to our place, xx Webster Street Hughes, on Monday. Over the weekend the downstairs toilet had flooded due to a pipe blockage. I am not sure just how terrible it was, because my partner looked after it, but it takes a lot to gross him out, and this toilet did it. Mitch and Vin were terrific. When I arrived home they had been there for 2 hours fixing the problem. Apparently the toilet had flooded so much that the floor was covered in sewerage. The guys fixed the problem by putting in a new line, and then cleaned the toilet. They did such a brilliant job, and on top of this, were incredibly friendly, and were able to address all of my questions (such as, how does a toilet we do not use flood?). Between Tuesday morning and this afternoon the guys have been back to put a cap on the new line. I don't think I would be over selling them if I said Mitch and Vin were hero's on that day, I would highly recommend them to anyone looking for a plumber, and would definitely want them again myself." Thanks so much for all your work, it is much appreciated and we will always keep it in mind. Kind Regards, Brooke Coles | Investment Property Manager Assistant | 0416 508 108

such a brilliant job, and on top of this, were incredibly friendly

Thanks Robert. Jan has credited your bank account. We were more than happy with the job. Your professionalism, experience and communication skills were very evident. Your team were excellent and good blokes. I do not know where you got the idea of 6-Stars from but there is a hotel in Dubai, I think,that has 7 stars. Maybe you should add a star.

Your professionalism, experience and communication skills were very evident

Good morning Rob Just a quick note to thank you for your prompt attention and service. The warranty people were here this morning and fitted a new valve to the toilet. Hoping this is the solution. Kind regards Tric

thank you for your prompt attention and service

That's great thank you Sally. I was all ready to get out the ladder but if not required then that is fine! We are very happy with the install and I have added a data connection to allow monitoring over the internet of the temperatures and the pump status. Its quite nice seeing how much heat the sun supplies even on cold but sunny days. The guys that did the work were very professional and I would have no hesitation whatsoever in recommended them and your company to anyone. Its great to have tradesmen turn up exactly when they say they will as well. Thanks again Best regards Grant

Its great to have tradesmen turn up exactly when they say they will as well.

Hi Robert, thanks for chasing that information down for me. I am waiting on my final payment from Ray White so maybe the invoice and record of payment will be with that. I can, and already have, recommended you to friends. I told them we wish we had found you before spending hundreds on other contractors only to be told it was going to cost me thousands more to solve our plumbing problems, and they had not actually found the route cause (excuse the pun) of the problem. You were the only one to tell me ACTEW would most likely refund if the issue turned out to be theirs. If I ever own a house in Canberra again you will be the first contractor on our call out list. Thanks again. Regards Alan

you will be the first contractor on our call out list

Roberts' business was first engaged in December 2001 on the recommendation of the Master Plumbers Association of the ACT. Services provided have ranged from repairing leaking taps, toilets, urinals and hot water services through to unblocking drains and investigating and repairing water hammer and basement leaks – all in a very quick response time. The Delegation of the European Commission is happy to recommend Roberts' team as a reliable and efficient business for plumbing and drainage maintenance. Paul Hope Head of Administration European Union

Roberts' team as a reliable and efficient

Sally, I've seen a lot of tradespeople over the past two months (we've just returned home from overseas and had a lot of fixing up to do) and your plumbers were really impressive. I wish more were like that! A big thanks!

Sonia

A big thanks!

I am Sydney based, so am not seeking a quote. I am simply writing to congratulate you on your web-site and your blogs, specifically the one about Continuous Flow versus Gas Storage hot water. I am doing a large renovation at Killara (in Sydney). I have had advice from builder, architect, quotes & meetings with 2 plumbing contractors, Rinnai, AGL shop ..... and none as clear and succinct as your analysis. Thank you so much!! Very helpful information!! All the pros & cons. I only wish you were Sydney based and you could advise/quote on this job. Gas Storage tank now appears best choice for this large house. Now I just have to decide about merits of flow & return lines. Thanks again. Brad

Very helpful information

Dear Robert I am writing to thank you for the excellent work in converting my house over to total rainwater collection. You planned the project carefully, executed it professionally and completed it on time. I was delighted with the quality of the workmanship and the care with which your team treated my home and garden. Richard from Griffith. August 2009

thank you for the excellent work

Hi Robert I have deposited $1620 into your account. Could you please let me know when it has been processed? Also a big thank you for the prompt, efficient and professional service you provided. Regards Alex Dodgson

prompt, efficient and professional service

I would like to take this opportunity to thank you and your team for the prompt and efficient service we received to resolve our storm water problems. I was greatly impressed by the guys on site. I will come back to you later in the year about replacing the remaining concrete pipe to the tie point. Thanks & Regards Brian Hurrell

prompt and efficient service

Dear Apricus, Please see the below feedback of my recent Apricus Installation: Thank you for contacting us; my apologies for not having responded sooner. We are very happy with our new system from initial contact with Robert Edwards of 6 Star Hot Water & Plumbing thru installation and subsequent use which has been trouble free through a very chilly winter. Rob was very thorough, consultative, efficient and helpful. Our first quarterly account to 22 April 2015 gave a reduction in average daily power usage to 17.35 kWh compared with 25.81kWh in the comparable period last year. Our latest bill to 27 July showed a reduction from 32.92 to 19.33 kWh for similar periods. Thank you for your excellent systems and for the experts who make it happen. We look forward to many years of trouble free operation. I would certainly recommend Apricus Solar HWS to others. Regards Don Dilley

feedback of my recent Apricus Installation
We Service all Brands of Hot Water Systems
Find out more about the brands we service, click the image links below