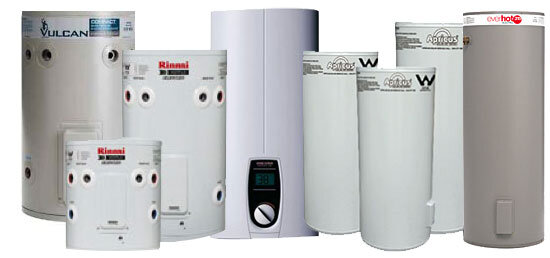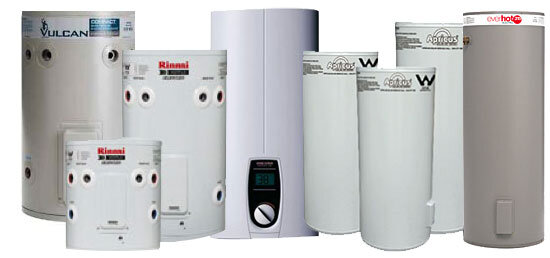 Sizes of Electric Hot Water Systems – available in – Canberra
Domestic Electric Hot Water system sizes available in Canberra . Use the chart below to find a system that suits your needs.
Electric Storage Hot Water system Sizes
Capacity
Type
Number of people
11
litre
1 sink or basin
25
litre
n

n

25
litre
plug in
n

n

50
litre
nn

n

50
litre
plug in
nn

n

80
litre
nn

nn

125
litre
nnn

nn

160
litre
nnnn

nn

160
litre
off peak
nn

nn

250
litre
nnnn

nn

250
litre
off peak
nn

nn

250
litre
Twin element
nnnnnn

nnn

315
litre
nnnnnn

nnn

315
litre
off peak
nnn

nnn

315
litre
Twin element
nnnnnnnnn

nnn

400
litre
nnnnnnnnn

nnn

400
litre
off peak
nnnn

nnn

400
litre
Twin element
nnnnnnnnnnn

nnnn
Electric instantaneous / continuous flow hot water system sizes
| Capacity | Type | Bathrooms |
| --- | --- | --- |
| | 240V | 1 sink or basin |
| 18 | 415V | 1 |
| 27 | 415V | 1-2 |
Go to the brands page and see the available sizes and dimensions
Facts about Electric Hot Water Systems sizes
Electric hot water systems come in many sizes and brands. The amount of hot water available is important . Smaller tanks are not necessarily bad. a 250 litre Hot Water System will have the same size element as a 50 litre hot water system. Therefore, the less water you need to heat the quicker the recovery time. If showering is spaced out, an 80 litre hot water system will easily do a house of 4 occupants.
When choosing a hot water system it is important to also know how much room you have available to fit the Hot Water System in. for example a Rheem 125 litre hot water system is taller and narrower than a Dux 125 litre hot water system.
The plumber will need an additional 100mm to one side to fit the new valves and pipe work to the system. The element will need to face outwards so it can be serviced. Access to the top is only critical if you use bore water or have highly mineralised water.
Be sure to check doorways and access openings as sometimes the system has been built into the house. If the tank is in a metal tray it is critical that the new system fits in that tray. Check the height of the relief valve and relief drain as it is critical that the relief drain has a downwards grade from the relief valve to its outlet. No part of the drain can rise between the relief valve and the outlet of the relief drain. If it does it can contribute to an explosive situation or water damage.
Once you know how many litres you need and the space you have available, check through the different brands to find a hot water system that is right for you. Follow the links to see the dimensions of the various models.
At 6 Star Hot Water and Plumbing Canberra you can get a quote for the many brands and sizes of Gravity Fed and Electric storage hot water systems – and instant or continuous flow hot water systems in Canberra or call 0448 844 911.
We offer same day hot water replacements, repairs and service.
You can get a quote on line or speak to a qualified tradesman now by calling 0448 844 911